5 Tips to Increase Engagement and Conversions with Press Releases
The editorial team at ReleaseWire has reviewed well over a one million press releases which has allowed our team to identify some important factors that help press releases perform better in regards to engagement thus increasing clicks and conversions. To help you get the most out of ReleaseWire's press release distribution service, we want to share with you five tips to help you optimize your press release to get more engagement and conversions.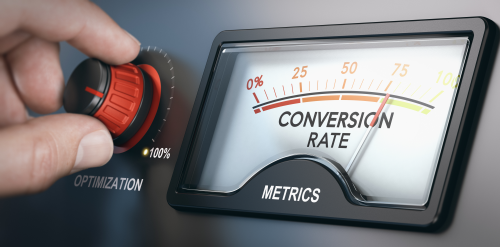 #1 – Get the Readers Attention
On any given day, tens of thousands of new press releases are issued by businesses and organizations hoping to tell their story. ReleaseWire often distribute 1000 to 2000 press releases daily. With all that competition, it can be hard sometimes to stand out from the crowd. We have found that your press release title can be one of the most important factors in getting your press release the attention it deserves.
Here are a few things we recommend you consider when writing your headline.
A) Use simple, but powerful language: Keep in mind that the reader may not know any industry jargon you may often use.
B) Get to the point: Tell the reader right away what the press release is about. Don't make them read a long headline to get an understanding of the content as you will find they will not stay engaged in your message.
C) Your business or organization name should not be the focus: Often, press release writers put the business name first thinking that it will help the reader connect with the organization. In truth, the reader needs to care about the content first and then they will connect with the business.
Instead of saying "Business Inc Announced The Launch Of An Innovative New Widget" try "Innovative New Widget Solves the Problem Of Something" or 'The Solution to Something has Been Created by Business Inc.".
#2 – Get Them to Take the Action You Want
Often, press release writers spend a great deal of time on the writing of their content, which is a great thing, however, they spend little time thinking about the action they want the reader to take.
For most press releases distributed via ReleaseWire, there are two main goals: 1) get online viewers to click on a link and go to the company's web site and 2) get journalists and bloggers to write about the company.
First, let us talk about getting viewers to your website. It is important to remember that, based on a great deal of eye-tracking research, viewers read content using the "F-Shaped Pattern". This means that content near the top of your press release has a greater chance of being scanned. As you get lower on the page, less of the content on the right of the page is scanned.
To maximize the chance viewer will click to your website, we recommend placing an anchor text HTML link within the first paragraph of your content. An anchor text link will flow within the text much more than a raw or naked link at the end of the paragraph.
For example, here is the lead paragraph of one of ReleaseWire's recent press releases:
"ReleaseWire, a leading provider of online media engagement solutions, today announced it has acquired SenFluence from Trackur LLC. SenFluence provides API based social media and news media monitoring services to businesses and software developers. This acquisition represents a significant step forward in ReleaseWire's efforts to expand the suite of media engagement product offered to its clients"
You will notice that we created a descriptive link right away to our site.
All too often, writers place no links or use a link at the end of the content as the only point of direction for viewers to get to the company's website.
Journalists and Bloggers have become very accustomed to the structure of a press release. For them, often the call to action placed at the end of the content and before the "Boilerplate Paragraph" (hint: you really should have one) is most effective. For example, you could have text such as:
"For more information about SenFluence or to schedule an interview visit http://www.senfluence.com/"
#3 – Get Social
While the ultimate goal is to get viewers to your website, it is also very beneficial to allow them to connect with your business in the way they are most comfortable. For this, we highly recommend providing links to your social media profiles.
ReleaseWire makes it easy to add highly visible buttons to your press release for common social media sites such as Facebook and Twitter. For information on adding social links to your company profile please visit:
https://support.releasewire.com/support/solutions/articles/19000105093-how-do-i-add-social-media-buttons-to-my-company-profile-
We also recommend putting links to your social profiles at the end of your press release content, below your "boilerplate paragraph". These links can be naked links or anchor links, however we have found that naked links tend to preform bitter.

#4 – Take Advantage of Email and Phone Links
When creating your press release it is important to remember that not all viewers want to go to your website. Often, viewers are inspired by quality content to contact your business or organization right away. It is important to provide viewers with easy access to your contact information.
The first option for doing so is to use the "Media Contact" settings when submitting your press release to ReleaseWire. We highly recommend filling out all fields with information as in the example below.
This will make your phone number visible to viewers, provide them with a direct link to your website and activate an email form where viewers can reach out to you without exposing your email address to the web in general.
It is also helpful to include this information in the text of your press release, again near the bottom after your "Boilerplate Paragraph" tends to work best.
#5 – Add Images, Videos and Other Attachments
It has been said that up to 65% of people are visual learners and they prefer to receive information with visuals like images and videos. However, visual content alone does not often allow viewers to dig deeper into the subject. For this, a mix of text-based content (your press release) and visual content such as photos and videos work best.
In our testing over the years, it has become clear that press releases with visual content attached almost always receive more views and clicks. In fact, we have found that it can be a two to one ratio regarding viewer engagement when logos, photos, and videos are attached to a press release.
Additionally, providing visual content to your press release gives you more points of discovery. Every photo, video, document, and audio file added to a press release distributed by ReleaseWire is added automatically to ReleaseWire MediaWire.
ReleaseWire Newswire offers dedicated pages for each upload. For photos, these pages offer viewers details on the photo as well as the option to share and download the image. A link to the last five press release that include the upload is also displayed, making it easy for viewers to find your press releases.
Finally search engines such as Google and Bing index the photos uploaded to ReleaseWire Mediawire, providing even more exposure for your content.
We hope these tips are helpful to you in gaining even more engagement with your press release. The team at ReleaseWire is always working to provide more tools and services designed to give you maximum exposure to your press release.
If you have not experienced the power of ReleaseWire's press release distribution service, please give us a try and save 25% off your first press release.
blog comments powered by

Disqus