LoPresti Birth Announcement: The flyboys at LoPresti Have a New Cowling for the PiperTurbo Arrow
That's right, after months and months (ok...years) of waiting it's finally here!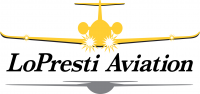 Vero Beach, FL -- (ReleaseWire) -- 08/15/2007 -- This one started off like most kids. A little wine, some nice music, a quick trip to Florida for some racy, fast fun. But then the parents, (FAA), got in the way and all the fun stopped. But only for a little while.

Now after months of shouting, moaning, grunting and spilled oil the new "kid" is here. Even the parents have given us their blessing with a new STC. Gosh is she a beauty!

This new kit will make your beauty even better with all new carbon fiber composites to replace her aging fiberglass nose. She will fly farther, faster, and cooler with this latest LoPresti cowling. No baby fat here. This girl has sensuous lines and big round eyes that just shout, "Let's go fly fast, big boy!"

So if you have a plain Jane Turbo Arrow, but lust after the seductive curves of our latest creation, call LoPresti at 800-859-4757 and call FAST. The introductory pricing on this item won't last long.

About LoPresti Aviation
With certifications on 228 different models, providing for over 72,000 aircraft, LoPresti is the industry leader in HID lighting for aviation and has installed thousands of aftermarket kits. Roy LoPresti was responsible for the design and manufacture of more successful airplanes than any designer in aviation history. Mooney, Grumman, Beech, Piper, each company laid claim for a time to producing the works of his creative mind. In 1991, the legendary engineer formed LoPresti Speed Merchants, located in Vero Beach, Florida. With more than 40 Supplemental Type Certificates (STCs) and Parts Manufacturing Authorizations (PMAs), plus patents and copyrights, LoPresti Aviation leads the way in performance and innovation time and again.

Media Relations Contact