Pichard Insurance Agency, Inc. Offers Auto Insurance in Tallahassee and Havana, Florida at Comprehensive Rates
For those looking for auto insurance in Tallahassee and Havana, Florida, Pichard Insurance Agency, Inc. is a trusted provider that offers comprehensive coverage at competitive rates.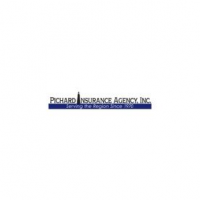 Tallahassee, FL -- (ReleaseWire) -- 02/13/2023 --The demand for auto insurance is ever-increasing in Tallahassee and Havana, Florida. In most states of the USA, individuals must purchase auto insurance if they own a car. The financial burden of having an accident and not being adequately insured can be too much for many to bear. In states where it is mandatory to have auto insurance, failing to do so can have severe financial and legal repercussions.

Pichard Insurance Agency, Inc. is a leading auto insurance provider in the state, offering coverage to fit any budget and various discounts to make their policies more accessible. As a premier insurance provider, the company understands the importance of having the right kind of coverage. Over the years, the company has helped hundreds of thousands of drivers in the state by giving them reliable coverage and excellent customer service.

Pichard Insurance Agency, Inc., with a thorough understanding of the intricacies of auto insurance in Tallahassee and Havana, Florida, provides information about the various policies available, allowing customers to make informed decisions about their coverage. They can help clients compare quotes and select the best policies for their unique needs. They talk to each customer about payment options, coverage limits, and other essential details to ensure they understand their insurance coverage.

Potential clients might find it intimidating to understand the details of auto insurance, but with the help of Pichard Insurance Agency, Inc., they can feel confident in their decisions. Their experience and expertise can help clients save money and ensure they receive the coverage they need to protect themselves, their families, and their property. They understand that auto insurance is an integral part of financial security and will take the time to explain what each coverage option can do for the customer. They attach great importance to customer service and will go the extra mile to ensure that each individual's needs are met.

For more information on home insurance in Tallahassee and Havana, Florida, visit https://www.pichardinsurance.com/home-insurance-tallahassee-crawfordville-havana-quincy-monticello-fl/.

Call 850-877-8029 for more details.

About Pichard Insurance Agency
Pichard Insurance Agency, Inc offers risk management solutions to people across Tallahassee, Quincy, Crawfordville, Havana, Monticello, and nearby areas.
Media Relations Contact