DOYB Technical Solutions Inc Specializes in Cybersecurity Risk Assessment in Fayetteville and McDonough, Georgia
When it comes to cybersecurity risk assessment in Fayetteville and McDonough, Georgia, DOYB Technical Solutions Inc. is the right place to come on in.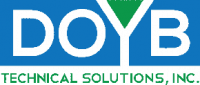 Atlanta, GA -- (ReleaseWire) -- 02/13/2023 --Cybersecurity risk assessment is a process wherein the potential threats posed by cyber-attacks are identified, analyzed, and evaluated. To protect data and IT infrastructure, a cybersecurity risk assessment is required for all organizations, from small to large. Today, enterprises of all sizes in Fayetteville and McDonough, Georgia, require managed IT services to mitigate the risk of cyber-attacks.

The process of cyber security risk assessment in Fayetteville and McDonough, Georgia begins with a thorough analysis of the organization's IT infrastructure and data. Following this, the vulnerabilities of the system are identified, and a strategy is developed to mitigate the risk of potential cyber-attacks. Once the strategy is developed, it is implemented and monitored to ensure that the system remains secure and meets all security standards. The whole process has several steps, such as figuring out what the risks are, coming up with ways to deal with them, and keeping an eye on the system.

DOYB Technical Solutions Inc. is a leading provider of cyber security solutions, specializing in risk assessment, countermeasures, and system monitoring. With years of experience in the field, their team of expert security professionals is well-equipped to provide comprehensive and tailored solutions to protect businesses from cyber threats.

DOYB Technical Solutions Inc. engages a cyber security audit team that evaluates the company's current cyber security system, identifies any vulnerabilities, and recommends measures to strengthen security. They always put their clients' interests first and strive to help them achieve the best security protocols.

The technicians are certified and trained in the latest technologies, ensuring their services are up-to-date with current security trends. Their knowledge and expertise allow them to provide comprehensive solutions to their clients' security issues. They ensure that the security protocols they recommend are reliable, cost-effective, and tailored to their clients' individual needs.

For more information on managed IT in Fayetteville and McDonough, Georgia, visit: https://www.doybtech.com/managed-it-service-provider-it-service-management-atlanta-roswell-alpharetta-marietta-ga/.

Call 678-369-2555 for more details.

About DOYB Technical Solutions
DOYB Technical Solutions provides various computer, network, and cloud-based services for businesses in multiple industries, including legal, healthcare, finance companies, and government contractors.
Media Relations Contact