Learn More About Juan Quintero in the Hästens Global Newsletter Interview
Brickell Mattress, South Florida's Specialty Sleep Store, is proud to announce the recent feature of their owner and CEO Juan Quintero in the Hästens Global Newsletter.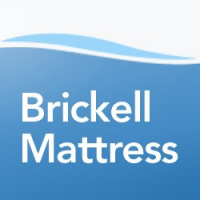 Miami, FL -- (ReleaseWire) -- 04/19/2023 --Quintero's story is one of resilience and ambition. Growing up in Medellin, Colombia and moving to America at the age of 16, Quintero was raised to understand the importance of essential values such as hard work, respect for elders, and helping those in need. These values have been integral to Quintero's success and the success of Brickell Mattress.

In the interview, Juan shares his journey of overcoming adversity and his success with Hästens, the world's most sought-after luxury bed company. Juan takes readers through the history of Brickell Mattress, his experiences with Hästens, and the secrets to his success.

Juan also talks about his mission to make the world a more joyful, peaceful and loving place by helping people sleep better, his goal of opening a new Hästens store every year, and his focus on seeking strategic expansion opportunities. Readers can learn more about Juan's inspiring story, his ambitions for the future, and his passion for helping others get the best sleep of their lives.

To check out the full interview, visit the Hästens global newsletter here. Get inspired by Juan's story and learn about the power of great sleep.

About Brickell Mattress
Brickell Mattress is devoted to providing the best bed and luxury mattress shopping experience for their customers. With years of experience in the industry and the highest levels of training, Brickell Mattress offers comprehensive information on the science of sleep and mattresses from acclaimed brands such as Vispring, Hästens, and Carpe Diem. For more information, call 305-326-4000 or visit brickellmattress.com.
Media Relations Contact